On November 21s,t, 2007, Capital Direct Lending hosted a tele-seminar about financing an investment property from the equity in your home. If you missed it and want to discover some of the tips offered by Douglas Gray, a leading expert and author of several books related to this topic, you can view a snippet of the tele-seminar here and now!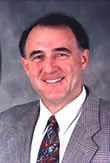 This fast-paced seminar features Douglas Gray, LL.B. - formerly a practicing real estate and small business lawyer, who morphed into a financial columnist, consultant, speaker, real estate investor, and author of 24 best-selling business and personal finance books including:
Buying and Owning Recreational Property in Canada
Real Estate Investing for Canadians for Dummies
101 Street Smart Condo Buying Tips for Canadians
Mortgages Made Easy - The Canadian Guide to Home Financing
Making Money in Real Estate
Douglas Gray is also president of the National Real Estate Institute. His website is http://www.homebuyer.ca
Legal Disclaimer
"Capital Direct" means Capital Direct Lending Corp. This video is for general information purposes only, and is intended as a helpful resource, but is by no means exhaustive. While the information presented has been researched and thought to be reasonable and accurate at the time of writing, we do not warrant the accuracy or completeness of any information therein. Capital Direct does not make any representations as to its completeness or as to its accuracy.
The material herein is not a substitute for financial and/or legal advice from a registered financial planner, accountant or law firm. Always consult a professional before making any financial adjustments or decisions. By reviewing the information contained in this video, the reader acknowledges and agrees that Capital Direct and/or its agents are not professional financial planners or advisors. Readers should conduct their own investigations, analysis, due diligence, draw their own conclusions, and make their own decisions. The reader further acknowledges and agrees that Capital Direct. and/or its agents do not assume and hereby disclaims any liability to any party for any loss or damage caused by the use of the information contained herein or errors or omissions in the information contained in this document in making any financial decision, whether such errors or omissions result from negligence, accident or any other cause. This video and all material herein is licensed by Capital Direct. No copies or portions thereof may be reproduced or used without prior written consent of Capital Direct.

The information herein does not constitute an offer or solicitation for any product or service by Capital Direct. The use or reference of any trademarked products or entities does not imply an endorsement of their use by Capital Direct.

Errors and omissions excluded.

Copyright 2007 Capital Direct Lending Corp.