Having your own business is not only liberating, it is a giant step towards financial independence. Capital Direct is proud to present Robert Arthurs, a leading Certified Business Coach and entrepreneur. In this tele-seminar, we'll look at the advantages of owning your own business and how home equity financing can accelerate the growth of your business.


Over the last 19 years, Robert Arthurs (www.robertarthurs.com) has built five award-winning businesses from the ground up.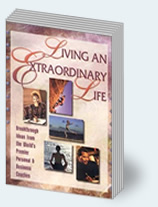 One of these companies is True North Clothing, which won him two "Entrepreneur of the Year" nominations, and made the list of the 100 fastest growing companies in Canada. The press has dubbed Robert as the best Business Mechanic as a result of his work with ailing, but now thriving Canadian businesses.
As a Certified Business Coach, Robert assists entrepreneurs by giving them structures, plans, and road maps to help them minimize stress and maximize profits. Rob is a frequent speaker at business forums in the Vancouver area, and currently serves as Manager of Business Opportunities for the BC Olympic and Paralympics Winter Games Secretariat. Robert is also the co-author of Living an Extraordinary Life, a book that includes tips on how to set and meet goals, find and fulfill purposes in life, and integrate work into an extraordinary life strategy.
Legal Disclaimer
"Capital Direct" means Capital Direct Lending Corp. This video is for general information purposes only, and is intended as a helpful resource, but is by no means exhaustive. While the information presented has been researched and thought to be reasonable and accurate at the time of writing, we do not warrant the accuracy or completeness of any information therein. Capital Direct does not make any representations as to its completeness or as to its accuracy.
The material herein is not a substitute for financial and/or legal advice from a registered financial planner, accountant or law firm. Always consult a professional before making any financial adjustments or decisions. By reviewing the information contained in this video, the reader acknowledges and agrees that Capital Direct and/or its agents are not professional financial planners or advisors. Readers should conduct their own investigations, analysis, due diligence, draw their own conclusions, and make their own decisions. The reader further acknowledges and agrees that Capital Direct. and/or its agents do not assume and hereby disclaims any liability to any party for any loss or damage caused by the use of the information contained herein or errors or omissions in the information contained in this document in making any financial decision, whether such errors or omissions result from negligence, accident or any other cause. This video and all material herein is licensed by Capital Direct. No copies or portions thereof may be reproduced or used without prior written consent of Capital Direct.

The information herein does not constitute an offer or solicitation for any product or service by Capital Direct. The use or reference of any trademarked products or entities does not imply an endorsement of their use by Capital Direct.

Errors and omissions excluded.

Copyright 2007 Capital Direct Lending Corp.