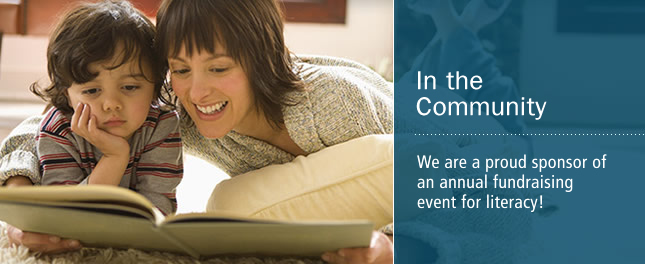 Each year, Capital Direct staff proudly sponsor and participate in Raise a Reader, a campaign to raise awareness of the importance of reading and writing skills in Canadian society.
Raise a Reader

Capital Direct is proud to sponsor this annual fundraising event for literacy.
CanWest Raise-a-Reader is the culmination of a month-long media campaign aimed at raising awareness and interest in the importance of essential skills like reading and writing in Canadian society.
Raise-a-Reader Day is an annual event held by CanWest. During the 2006 Raise-a-Reader Day, thousands of volunteers across ten provinces raised $2,237,236 for literacy programs in Canada. 100% of the monies generated in the one day exchange of daily newspapers for donations, went towards literacy programs in each of the eighteen participating markets: Victoria, Vancouver, Edmonton, Calgary, Regina, Saskatoon, Winnipeg, Toronto, Hamilton, Windsor, Ottawa, Montreal, Halifax, Saint John, Moncton, Fredericton, Charlottetown and St. John's. The total is expected to grow as donations continue to come through the CanWest Raise-a-Reader website (www.raiseareader.com) and calls to the donation line at 1-866-637-READ.
(Source: raiseareader.com)
Run for Rescue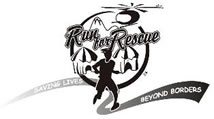 On April 28th 2007, Capital Direct employees participated in the annual Run for Rescue organized by the Rotary Club of Vancouver Sunrise and Axis Insurance Managers.
The Run for Rescue event focuses on dual causes, one local and one internationally organized. The 2007 event raised funds for the The Emergency Service Details Team, which is a specially trained team of firefighters, paramedics and helicopter rescue technicians who completely volunteer their expertise forming a non-profit organization to carry out high-risk helicopter rescues throughout British Columbia. This non-profit organization's mission is to save lives and enhance public safety for all British Columbians.
The international cause is the African Village Project, which focuses on two small rural villages: Utha and Dixie. In previous years, this fundraising event has assisted in building two nursery schools, providing eyeglasses to the elderly and blankets to the needy. The 2007 pledges will further develop the two community centers, which focus on Adult education.