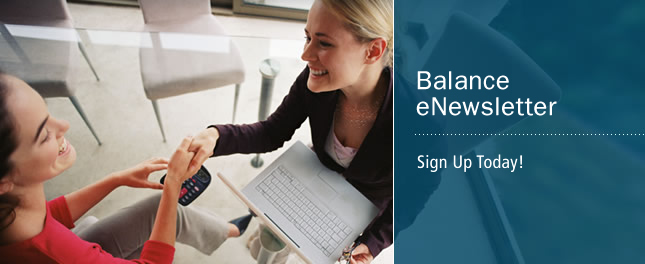 Capital Direct's e-Newsletter to help your family get the most out of home ownership.
Getting Ready for
the New Year
Health & Wellness
#1 Customer Service
Christmas Word Jumble
Your home can work to your advantage in many ways. But like all things in life, when using the equity in your home it's important to strike a balance between personal and financial goals. Subscribe to the 'Balance' e-newsletter and get great financial tips & strategies delivered to your inbox monthly.
* Required field
Capital Direct Lending respects your privacy. We are strongly opposed to sending unsolicited email, and we will not distribute or sell subscriber information.Please click here to view our full Privacy Policy.

DECEMBER 2021 - Issue 173 - GETTING READY FOR THE NEW YEAR
The last few weeks of the year are a great time to start switching attention to what's to come—a new year! This time of year can be full of holiday and seasonal things to do. But most of us can find some time to start taking the first few steps to prepare for the new year. Taking this time can go a long way to getting you off to a great start. Here are a few ways that you can prepare for 2022!
Read Issue 173 »
NOVEMBER 2021 - Issue 172 - GETTING READY FOR CHRISTMAS
It feels like we're just getting back into the groove with the change of seasons from summer to fall. The kids are back to school. Halloween has come and gone...and we're talking about Christmas already?
Read Issue 172 »
OCTOBER 2021 - Issue 171 - MONEY MANAGEMENT MADE EASY
In the last issue we looked at financial fitness starting with your credit score. Your credit score is calculated based on your credit history — payment history, amount of debt, and the length of your credit history. A healthy credit score can benefit you in many ways, like if you're looking for a mortgage.
Read Issue 171 »
SEPTEMBER 2021 - Issue 170 - FINANCIAL FITNESS 101
Similar to your physical health — weight, blood pressure, cholesterol, etc. — you should keep track of your financial health too. One key area to stay on top of is your credit score.
Read Issue 170 »
AUGUST 2021 - Issue 169 - BEAT THE HEAT
This summer has already seen record breaking temperatures across the country. It's crucial to know how to keep yourself cool, so here are some top tips for keeping cool as we move into the last part of the summer months.
Read Issue 169 »
JULY 2021 - Issue 168 - BARBEQUE MAINTENANCE CHECKLIST
How do you maintain a BBQ? The season of grilling is upon us! If you haven't yet, this is the time to clean up your barbeque. Here's some key tips for maintaining your grill.
Read Issue 168 »
JUNE 2021 - Issue 167 - TIPS FOR THIS SUMMER
Here are some helpful reminders to help you and the family make the most of this summer.
Read Issue 167 »
MAY 2021 - Issue 166 - HOME MAINTENANCE CHECKLIST
With winter departed this is a great time for a home maintenance check-up. To help you get started here's the top three priority areas around your home that need inspection.
Read Issue 166 »
APRIL 2021 - Issue 165 - SPRING INTO ACTION
April is the second month of spring, and for Canadians it is a good month to start planning for the spring planting. Make this is the year you start a veggie patch!
Read Issue 165 »
MARCH 2021 - Issue 164 - TIME TO TAKE STOCK
March 1st was the deadline for making any additional 2020 contributions to your RRSP. Here's hoping you were able to take full advantage of your RRSP this past year.
Read Issue 164 »
FEBRUARY 2021 - Issue 163 - TAX TIME TIPS
Under normal circumstances keeping your tax records in order can be challenging. Now factor in COVID-19. The activity could even become more complicated.
Read Issue 163 »
JANUARY 2021 - Issue 162 - THE RIGHT FOOT?
Getting off on the right foot is a worthwhile endeavor - especially after the year we've all just come through. Maybe you've already started to lay plans for the new year? Or maybe you've been thinking about it? No matter what stage you might be at, here's some useful tips to help you with the process.
Read Issue 162 »
---
---