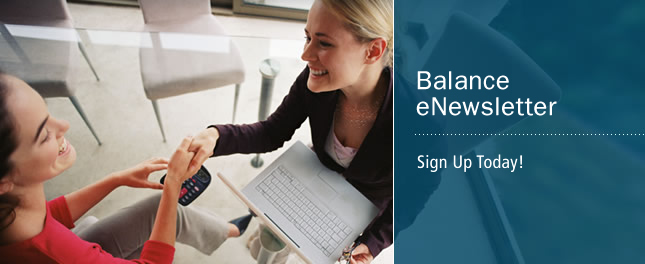 Capital Direct's e-Newsletter to help your family get the most out of home ownership.
Home Maintenance Checklist
Health & Wellness
A Straightforward
Process
May Sudoku
Your home can work to your advantage in many ways. But like all things in life, when using the equity in your home it's important to strike a balance between personal and financial goals. Subscribe to the 'Balance' e-newsletter and get great financial tips & strategies delivered to your inbox monthly.
* Required field
Capital Direct Lending respects your privacy. We are strongly opposed to sending unsolicited email, and we will not distribute or sell subscriber information.Please click here to view our full Privacy Policy.

JUNE 2021 - Issue 167 - TIPS FOR THIS SUMMER
Here are some helpful reminders to help you and the family make the most of this summer.
Read Issue 167 »
MAY 2021 - Issue 166 - HOME MAINTENANCE CHECKLIST
With winter departed this is a great time for a home maintenance check-up. To help you get started here's the top three priority areas around your home that need inspection.
Read Issue 166 »
APRIL 2021 - Issue 165 - SPRING INTO ACTION
April is the second month of spring, and for Canadians it is a good month to start planning for the spring planting. Make this is the year you start a veggie patch!
Read Issue 165 »
MARCH 2021 - Issue 164 - TIME TO TAKE STOCK
March 1st was the deadline for making any additional 2020 contributions to your RRSP. Here's hoping you were able to take full advantage of your RRSP this past year.
Read Issue 164 »
FEBRUARY 2021 - Issue 163 - TAX TIME TIPS
Under normal circumstances keeping your tax records in order can be challenging. Now factor in COVID-19. The activity could even become more complicated.
Read Issue 163 »
JANUARY 2021 - Issue 162 - THE RIGHT FOOT?
Getting off on the right foot is a worthwhile endeavor - especially after the year we've all just come through. Maybe you've already started to lay plans for the new year? Or maybe you've been thinking about it? No matter what stage you might be at, here's some useful tips to help you with the process.
Read Issue 162 »
---
DECEMBER 2020 - Issue 161 - READY FOR 2021?
2020 has been a year unlike any other in the recent past - a year many are happy to put behind us. Let's make sure we look upon the new year with renewed hope and aspirations for wonderful things to come. To help with this we'd like to share some other ideas to prepare you for 2021.
Read Issue 161
NOVEMBER 2020 - Issue 160 - A REMINDER ABOUT COVID 19
It's likely that flu viruses and the virus that causes COVID-19 will both spread this fall and winter. Healthcare systems could be overwhelmed treating both patients with flu and patients with COVID-19.
Read Issue 160
OCTOBER 2020 - Issue 159 - HALLOWEEN SAFETY TIPS
This year has been like no other in terms of how the pandemic has changed the way we do things. Halloween is such a great time for the family to have some fun together, and there's no reason why we can't continue this tradition — it just might look a little different this year.
Read Issue 159
SEPTEMBER 2020 - Issue 158 - WORKING REMOTE IS WORKING
This year has been unlike any other for Canadians. In the early months of 2020, the COVID-19 virus took hold of the world. The pandemic has impacted everyone globally, and affected society in a wide range of ways.
Read Issue 158
AUGUST 2020 - Issue 157 - STRONG & HEALTHY
Canadians have been doing relatively well with managing the transmission of COVID-19. We must continue to be vigilant with our pandemic best practices. You should also ensure that you're as strong and healthy as you can be. Being strong and healthy means your immune system can function optimally. Read Issue 157
JULY 2020 - Issue 156 - RESIDENTIAL FIRE SAFETY
According to Statistics Canada over a 3 year period between 2012 - 2014 there were, on average, 12,271 residential fires per year - that's over 30 per day! Read Issue 156
---