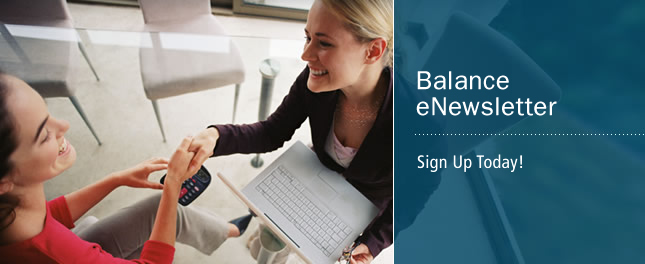 Capital Direct's e-Newsletter to help your family get the most out of home ownership.
The Roof Over Your Head
Lest We Forget
Health & Wellness
What Our Customers
Have To Say
November Sudoku
Your home can work to your advantage in many ways. But like all things in life, when using the equity in your home it's important to strike a balance between personal and financial goals. Subscribe to the 'Balance' e-newsletter and get great financial tips & strategies delivered to your inbox monthly.
* Required field
Capital Direct Lending respects your privacy. We are strongly opposed to sending unsolicited email, and we will not distribute or sell subscriber information.Please click here to view our full Privacy Policy.

NOVEMBER 2018 - Issue 136 - The Roof Over Your Head
Winter is here, and with it the inevitable chilly, wet and snowy weather. This is the time to look at winterizing your home. The number one place to start your home winterization is with the roofing system. Here are some tips to follow for winterizing your roof. Read Issue 136
OCTOBER 2018 - Issue 135 - "I'M BUSY"
How many times have you heard the response 'I'm busy'? Or, how often have you said it yourself?
Read Issue 135
SEPTEMBER 2018 - Issue 134 - STEER CLEAR OF STRESS
September ends summer vacation and ushers in a new year of school. Whether it's the first year at university, or a move from grade 9 to 10, there's no denying that this time of year can be both exciting and stressful too.
Read Issue 134
AUGUST 2018 - Issue 133 - SUMMER SAFETY FOR THE KIDS
Summer is in full swing! Here are some tips to help keep your kids safe this summer.
Read Issue 133
JULY 2018 - Issue 132 - A HEALTHY HOME
Maintenance is a key part of home ownership. Regular maintenance ensures that your home is a safe and healthy place for your family - it also helps to protect your investment.
Read Issue 132
JUNE 2018 - Issue 131 - A HEALTHY OUTLOOK
There's a common feeling that many of us share: being pulled in different directions. In our busy and demanding lives, one area that often suffers neglect is our health. Making healthy choices isn't always easy, and setting aside even 30 minutes a day for physical activity can often be a challenge.
Read Issue 131
MAY 2018 - Issue 130 - 72 HOURS - ARE YOU PREPARED?
Being prepared for an event where you might have to go without basic services for 24 hours or longer is a real possibility for some Canadians. Being prepared for 72 hours is the recommended standard for Canadians.
Read Issue 130
April 2018 - Issue 129 - PAY IT DOWN FASTER
Maybe this is your first mortgage, maybe it's not, but here are 4 easy to use strategies for paying off your mortgage faster:
Read Issue 129
March 2018 - Issue 128 - FOOD FOR THOUGHT
This year, we started out by sharing some tips and best practices for getting your finances in shape. In this issue, we'd like to share an effective way for Canadians to save a little more each month - on the grocery bill.
Read Issue 128
February 2018 - Issue 127 - A BALANCED HOUSEHOLD
Last issue, we started out the new year with some steps to financial fitness.
We looked at four key questions to evaluate your overall financial health.
Read Issue 127
January 2018 - Issue 126 - FINANCIAL FITNESS
The start of the New Year is a great time to begin setting goals and making plans for your financial fitness. The first step is to figure out where you stand. Many Canadians don't have a clear and accurate view of their whole financial picture. To move forward with a financial plan, you need to know what's happening now. Here are four key questions to ask yourself as part of your financial evaluation.
Read Issue 126
---
December 2017 - Issue 125 - SEASON'S GREETINGS
We would like to take this opportunity to say Happy Holidays to you and your family from all of us at Capital Direct. May 2018 bring you health and prosperity and may it be a year that exceeds your expectations. We wish you a Merry Christmas and a Happy New Year!
Read Issue 125
---