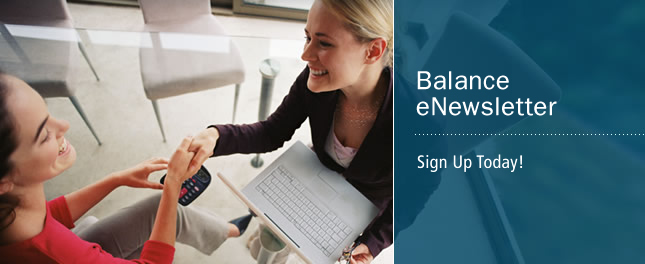 Capital Direct's e-Newsletter to help your family get the most out of home ownership.
Planning the Best Summer
Vacation Ever
Health & Wellness
What People Say
About Us
May Sudoku
Your home can work to your advantage in many ways. But like all things in life, when using the equity in your home it's important to strike a balance between personal and financial goals. Subscribe to the 'Balance' e-newsletter and get great financial tips & strategies delivered to your inbox monthly.
* Required field
Capital Direct Lending respects your privacy. We are strongly opposed to sending unsolicited email, and we will not distribute or sell subscriber information.Please click here to view our full Privacy Policy.

MAY 2022 - Issue 178 - PLANNING THE BEST SUMMER VACATION EVER
Bring on the summer! If you're like many Canadians and you're thinking about summer vacations, then there's no time like now to start planning.
Read Issue 178 »
APRIL 2022 - Issue 177 - FOODS THAT HEAL
Inflammation plays a critical role in maintaining our immune system. While it is one of our body's natural defenses, it can seriously impact our health if it becomes chronic. One of the ways that you can control inflammation is through the food you eat.
Read Issue 177 »
MARCH 2022 - Issue 176 - WELCOMING BACK THE WARMER WEATHER
A new growing season is underway. Spring is here. Are you ready? Here's a to-do list to help you get the garden in order.
Read Issue 176 »
FEBRUARY 2022 - Issue 175 - WINTER—WE'RE STILL DEEP IN IT
It doesn't matter if you're on one coast or the other, or smack dab in the middle—it's still winter in Canada. We've had Arctic outflows, atmospheric rivers and bone chilling temperature lows.
Read Issue 175 »
JANUARY 2022 - Issue 174 - A HEALTHY WELCOME TO 2022
The first month of a new year is always a great jumping off point for starting fresh. Even if it's not on your new year's resolutions list, this is a great time to rethink your approach to wellness. Who doesn't want to be as healthy as they can, and imbue their life with a new sense of purpose?
Read Issue 174 »
---
DECEMBER 2021 - Issue 173 - GETTING READY FOR THE NEW YEAR
The last few weeks of the year are a great time to start switching attention to what's to come—a new year! This time of year can be full of holiday and seasonal things to do. But most of us can find some time to start taking the first few steps to prepare for the new year. Taking this time can go a long way to getting you off to a great start. Here are a few ways that you can prepare for 2022!
Read Issue 173 »
NOVEMBER 2021 - Issue 172 - GETTING READY FOR CHRISTMAS
It feels like we're just getting back into the groove with the change of seasons from summer to fall. The kids are back to school. Halloween has come and gone...and we're talking about Christmas already?
Read Issue 172 »
OCTOBER 2021 - Issue 171 - MONEY MANAGEMENT MADE EASY
In the last issue we looked at financial fitness starting with your credit score. Your credit score is calculated based on your credit history — payment history, amount of debt, and the length of your credit history. A healthy credit score can benefit you in many ways, like if you're looking for a mortgage.
Read Issue 171 »
SEPTEMBER 2021 - Issue 170 - FINANCIAL FITNESS 101
Similar to your physical health — weight, blood pressure, cholesterol, etc. — you should keep track of your financial health too. One key area to stay on top of is your credit score.
Read Issue 170 »
AUGUST 2021 - Issue 169 - BEAT THE HEAT
This summer has already seen record breaking temperatures across the country. It's crucial to know how to keep yourself cool, so here are some top tips for keeping cool as we move into the last part of the summer months.
Read Issue 169 »
JULY 2021 - Issue 168 - BARBEQUE MAINTENANCE CHECKLIST
How do you maintain a BBQ? The season of grilling is upon us! If you haven't yet, this is the time to clean up your barbeque. Here's some key tips for maintaining your grill.
Read Issue 168 »
JUNE 2021 - Issue 167 - TIPS FOR THIS SUMMER
Here are some helpful reminders to help you and the family make the most of this summer.
Read Issue 167 »
---