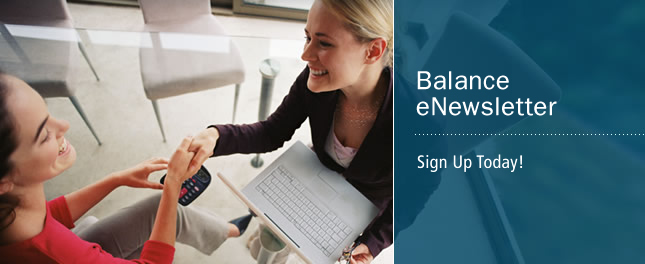 Capital Direct's e-Newsletter to help your family get the most out of home ownership.
Low Cost, High
Impact Upgrades
to Transform
Your Home
Creating a Productive
Home Office
Health & Wellness
What People Say
About Us
September Sudoku
Your home can work to your advantage in many ways. But like all things in life, when using the equity in your home it's important to strike a balance between personal and financial goals. Subscribe to the 'Balance' e-newsletter and get great financial tips & strategies delivered to your inbox monthly.
* Required field
Capital Direct Lending respects your privacy. We are strongly opposed to sending unsolicited email, and we will not distribute or sell subscriber information.Please click here to view our full Privacy Policy.

SEPTEMBER 2023 - ISSUE 194 - LOW COST, HIGH IMPACT UPGRADES TO TRANSFORM YOUR HOME
Sprucing up your home doesn't need to be a massive project. Small home improvements can pack a punch! Whether it's a splash of fresh paint, new cabinet hardware or smart lighting, these subtle changes harmonize to produce an impactful upgrade to any home....
Read Issue 194 »
AUGUST 2023 - ISSUE 193 - EMBRACE THE SUMMER SPLURGE
Summer is the season to recharge and rejuvenate. With longer days, warmer weather, and a relaxed vibe, it's brimming with possibilities for reinvigorating our bodies and souls...
Read Issue 193 »
JULY 2023 - ISSUE 192 - A HEALTHY OUTLOOK
Making healthy choices can be challenging. Our calendar always seems to be full — people to see, places to go and things that need to be done. Planning for healthy meals, let alone setting aside even 30 minutes a day for physical activity seems aspirational at best.
Read Issue 192 »
JUNE 2023 - ISSUE 191 - COMPOSTING FOR CANADIANS
Composting is one way we can all contribute to maintaining the health of our communities and the ecosystems we call home.
Read Issue 191 »
MAY 2023 - ISSUE 190 - SPRING PLANTING CHECKLIST
Spring is here. Your garden is waking up. It's time to start planting, pruning, and preparing your flower beds.
Read Issue 190 »
APRIL 2023 - ISSUE 189 - YOUR SPRING CLEANING CHECKLIST
Exercise Daily. Get outside, go to the gym or jump in the pool. To realize the benefits of regular exercise you need to do it daily for at least an hour. You don't need to overexert. Moderate physical activity will result in benefits. You might have to do a higher-level intensity workout if you have a goal of losing weight.
Read Issue 189 »
MARCH 2023 - ISSUE 188 - SIMPLE TIPS FOR FITNESS SUCCESS
Exercise Daily. Get outside, go to the gym or jump in the pool. To realize the benefits of regular exercise you need to do it daily for at least an hour. You don't need to overexert. Moderate physical activity will result in benefits. You might have to do a higher-level intensity workout if you have a goal of losing weight.
Read Issue 188 »
FEBRUARY 2023 - ISSUE 187 - COLD SNAP HOME MAINTENANCE
Ideally you got ahead of the game and have already winterized your home and property. For some Canadians the winter has caught us off guard. Temperatures have been far below seasonal norms. Snowfall has also exceeded averages in many regions across the county. Even if you prepared for the winter season, this is a good time to check-in around the house.
Read Issue 187 »
JANUARY 2023 - Issue 186 - CONVERSATIONS FOR THE NEW YEAR
New Years is the classic time for starting fresh, for evaluating and fine tuning the things that matter the most to us. This is a time that many of us look deeply at the direction we're taking with our lives in the coming year. It can be about the next steps in our careers, or the goals and objectives we have as a family.
Read Issue 186 »
---
DECEMBER 2022 - Issue 185 - THANKFULNESS & GRATITUDE
Studies have shown that feeling thankful can improve sleep, mood and immunity. Gratitude can also decrease depression, anxiety, difficulties with chronic pain and risk of disease.
Read Issue 185 »
NOVEMBER 2022 - Issue 184 - 'TIS THE SEASON
Here's a Christmas cookie recipe that is simple to make so you can enjoy Christmas - the way it's meant to be. All you need is a few ingredients, a few minutes, and maybe a few extra little fingers to help out! :D
Read Issue 184 »
OCTOBER 2022 - Issue 183 - WINTER IS COMING
Winter is just around the corner. Here are 3 tips to help you start getting your mind around winterizing for the coming season.
Read Issue 183 »
---