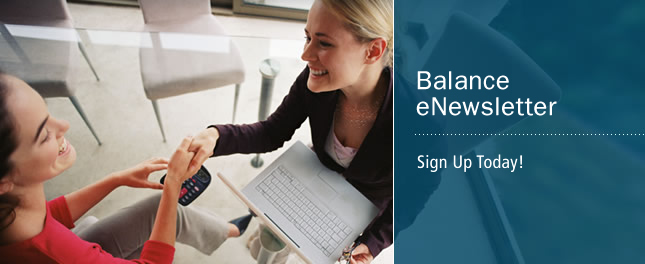 Capital Direct's e-Newsletter to help your family get the most out of home ownership.
COVID-19 Financial
Resources for
Canadians
COVID-19 Best Practices
Health & Wellness
What Our Customers
Have To Say
June Sudoku
Your home can work to your advantage in many ways. But like all things in life, when using the equity in your home it's important to strike a balance between personal and financial goals. Subscribe to the 'Balance' e-newsletter and get great financial tips & strategies delivered to your inbox monthly.
* Required field
Capital Direct Lending respects your privacy. We are strongly opposed to sending unsolicited email, and we will not distribute or sell subscriber information.Please click here to view our full Privacy Policy.

JUNE 2020 - Issue 155 - COVID-19 FINANCIAL RESOURCES FOR CANADIANS
The global COVID-19 outbreak has created hardship for many Canadians. The Government of Canada has been actively working to provide individuals and businesses with support. In this issue of balance we wanted to highlight some of these programs. Read Issue 155
MAY 2020 - Issue 154 - KEEP IT SIMPLE — STAY HEALTHY!
Staying healthy during these trying times is top-of-mind for everyone. The Capital Direct family hopes that you and your family are being safe and staying healthy. Read Issue 154
APRIL 2020 - Issue 153 - GET YOUR GARDEN READY FOR SPRING
Maybe you have a new flower bed you're planning, or you're renovating an older one. Maybe it's your raised garden bed. It doesn't matter what kind of garden you have, you'll want to start getting ready for the new growing seasons. Read Issue 153
MARCH 2020 - Issue 152 - HEALTHY HABITS TO FIGHT THE FLU
A recent outbreak of a flu-like virus has been causing alarm around the world. So, we wanted to share some common sense tips and healthy habits. Follow these best practices to help fight against the spread of viruses, colds and overall nasty bugs. Read Issue 152
FEBRUARY 2020 - Issue 151 - MID-WINTER HOME MAINTENANCE!
Winter can be hard on our homes. Depending on where you live, it can be the extreme of freezing temperatures, or seeming torrential downpours of water. Read Issue 151
JANUARY 2020 - Issue 150 - HAPPY NEW YEAR 2020!
The new year is such a great time! It's a time of renewal, and can be a good time for starting something new. Read Issue 150
---
DECEMBER 2019 - Issue 149 - SEASON'S GREETINGS
Over the past year, we've shared several articles about mindfulness. This time of year it's more critical than any other time of year to practice mindfulness. Being mindful will help combat stress and bring joy into your life — and the lives of others! Read Issue 149
NOVEMBER 2019 - Issue 148 - WINTER PREPAREDNESS - IT'S NOT TOO LATE
Depending where you call home in this great country, you might already be headlong into winter. Whether you live on the West Coast or your postal code starts with M3C, it's not too late to make sure you're prepared. Here's a winter ready checklist that is worth reviewing now...before we get deep into the season. Read Issue 148
OCTOBER 2019 - Issue 147 - DIGITAL WISE PART 2
Helping Our Kids Navigate the Digital World - Raising a family can almost feel like rocket science some days. Today's families have the added dimension of raising children in a very digital world. Read Issue 147
SEPTEMBER 2019 - Issue 146 - BE DIGITAL WISE
Tips for Digital Security & Privacy. September can be hectic. Your day-to-day can change with back-to-school routines, and even your work routine can morph as people are back from summer vacations, projects pick up, etc. Read Issue 146
AUGUST 2019 - Issue 145 - MIND YOURSELF
We all live busy lives — ours is a busy world after all. Our minds are constantly pulled in one direction and then another. Over time, this can lead to scattered thoughts and emotions, and it can leave us feeling stressed and even quite anxious. Read Issue 145
JULY 2019 - Issue 144 - HOT TIPS FOR STAYING COOL
Canadians aren't strangers to really hot temperatures, but it's nearly impossible to predict the weather - though some try to forecast it! Regardless of whether or not you can divine the climes, here are some tips to help stay cool when the mercury rises. Read Issue 144
---